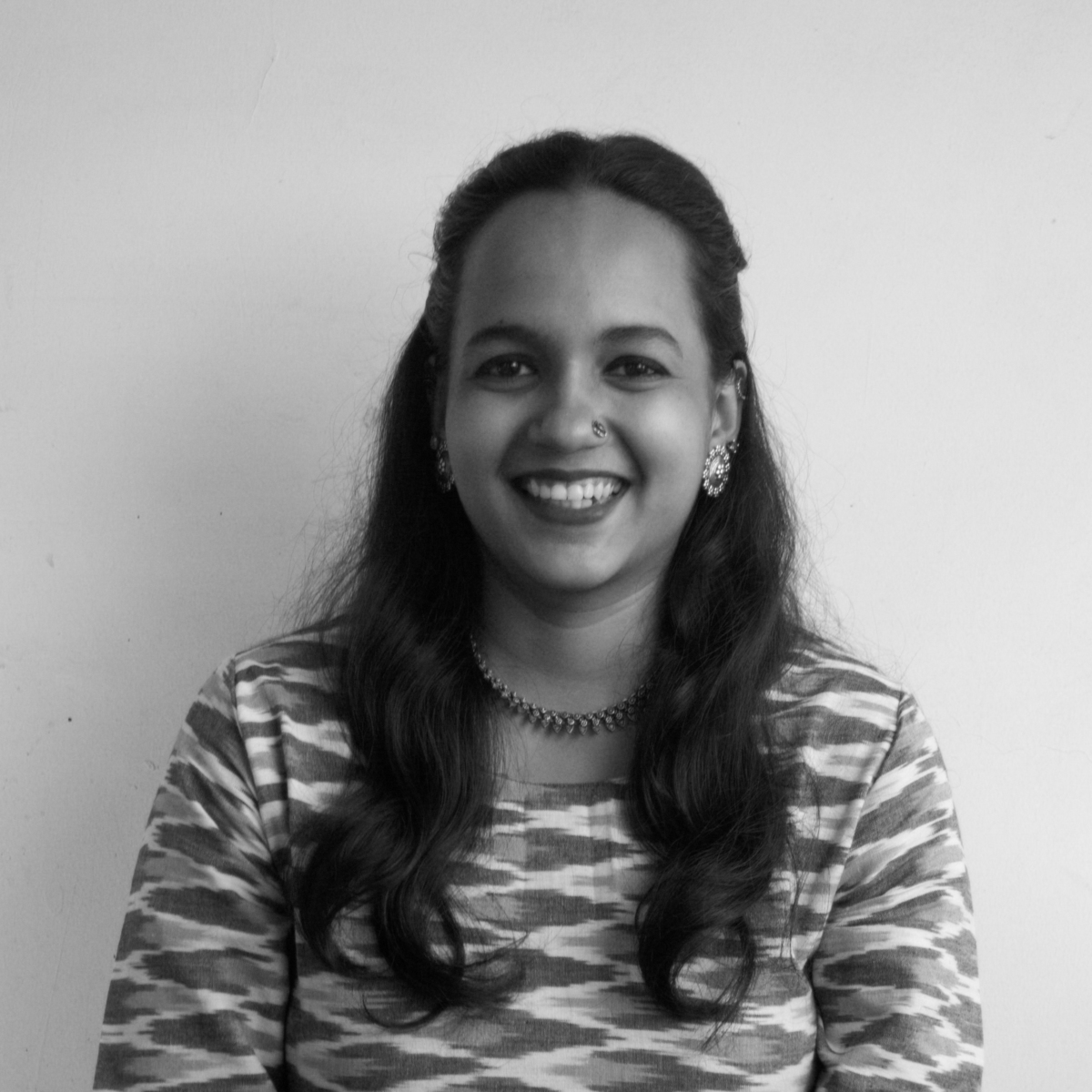 Savitha Ravi
Biography

Born in 1995 (Tamil Nadu), Savitha studied painting followed by a Masters from MSU Baroda.

Savitha's work is about creation of the idea of space, a place that has many stories to tell through its architecture. She enjoys using repetitive patterns to create a narrative about places where she has been or places that have been a part of her life. The artist works in traditional printmaking mediums like cyanotype, intaglio, woodcut, and lithography. Savitha combines these mediums to make each of her work unique!

Savitha was part of the Tate Collective Open Call 2.0, facilitated by Tate modern and Jack Arts to display her work on billboards in London in 2020. She received a grant of Space118 Contemporaries 2020 Artists Residency, Mumbai, and was selected for the 7th NBC MESHTECH Tokyo International Screen Print Biennial.
Showing 1–25 of 61 artworks