Solo show by Savitha Ravi, curated by Rahul Kumar.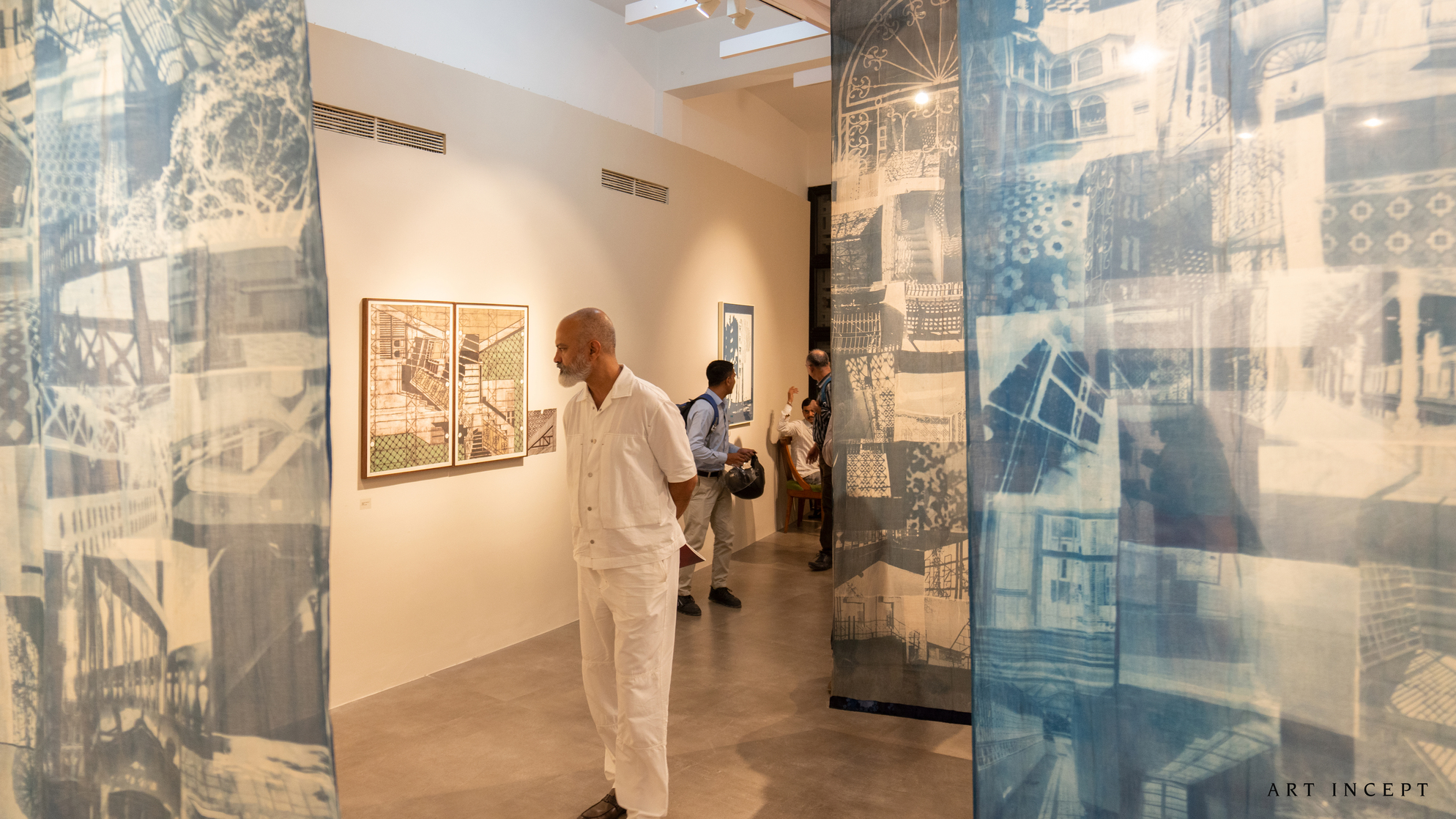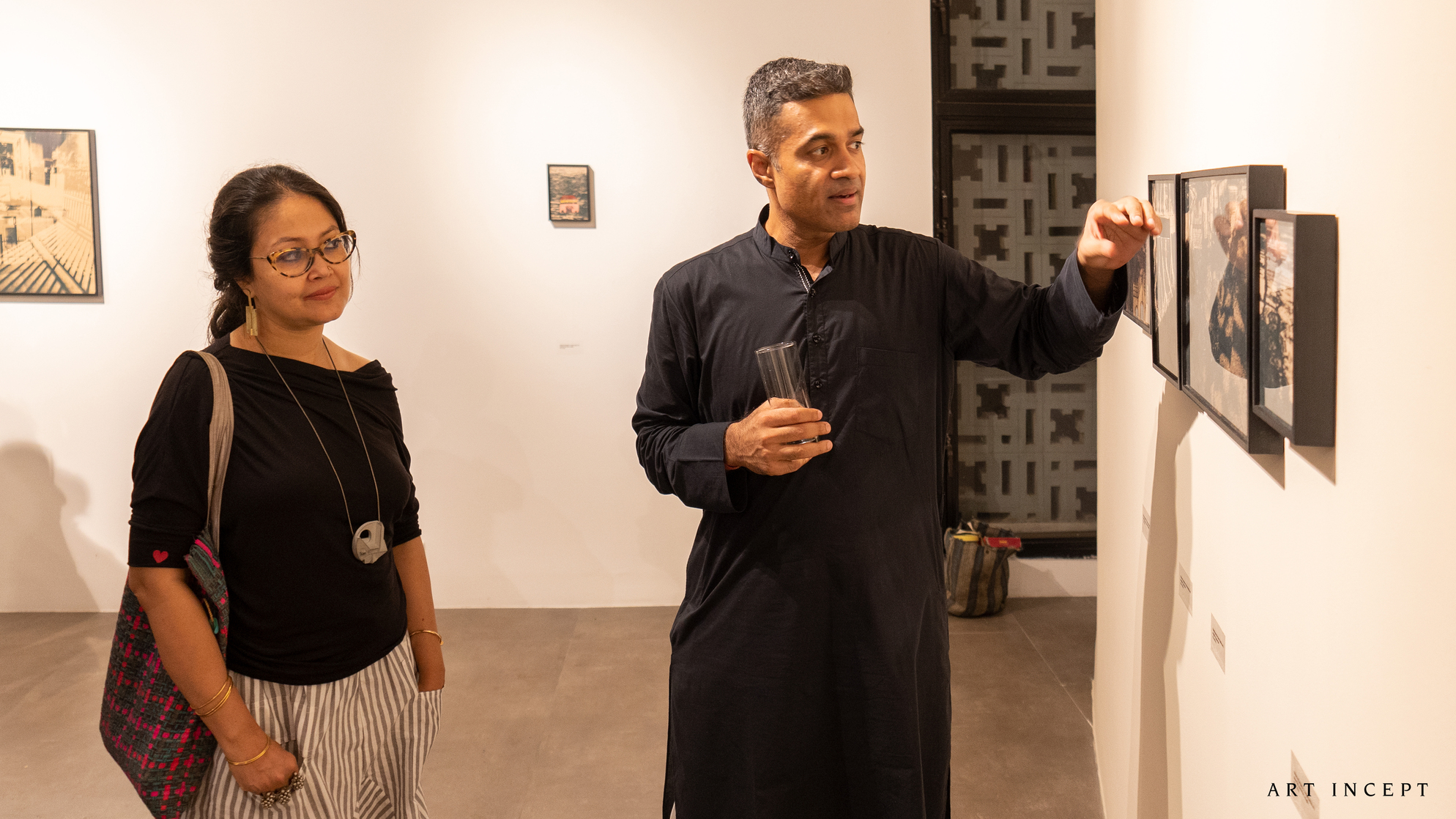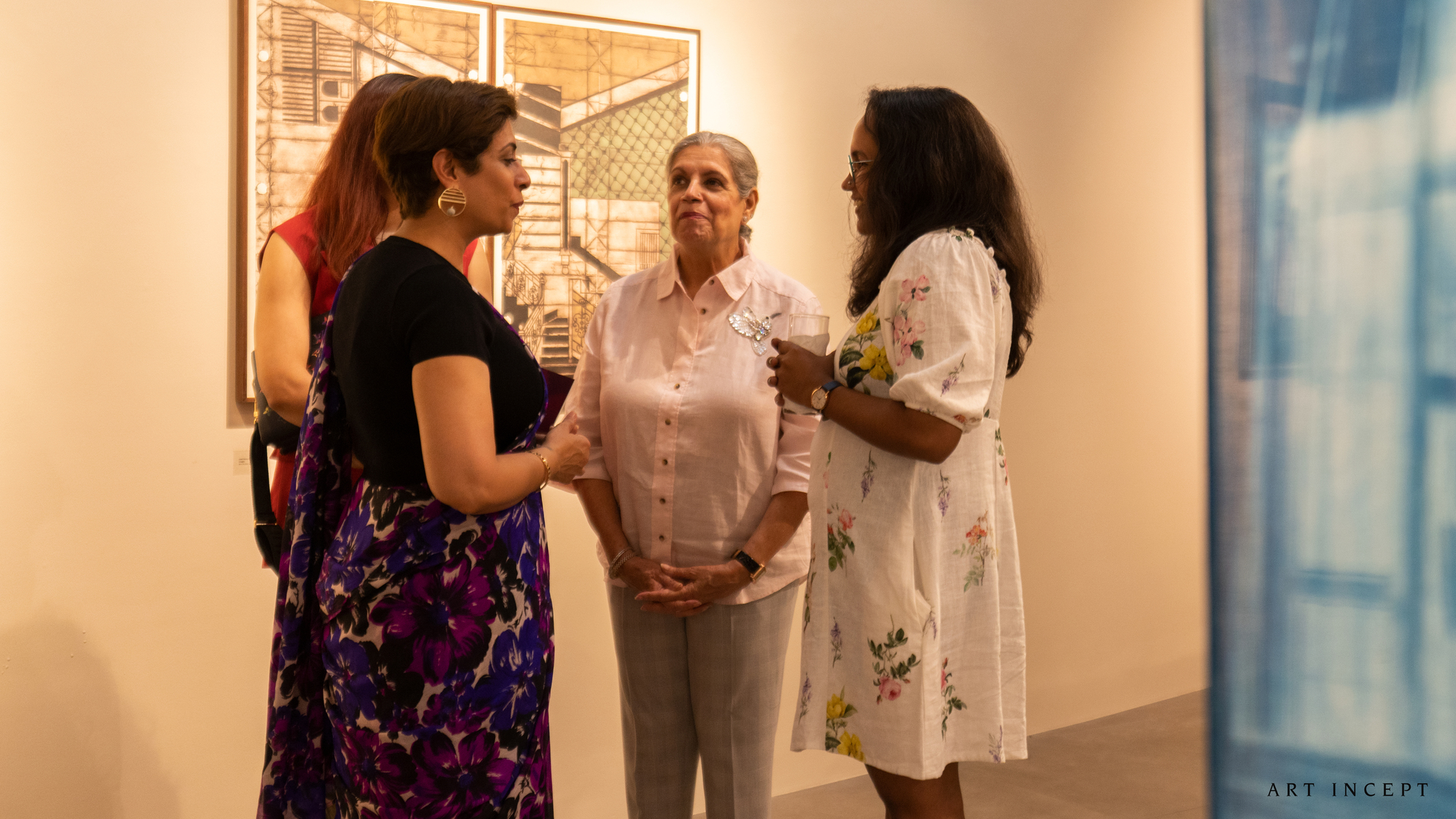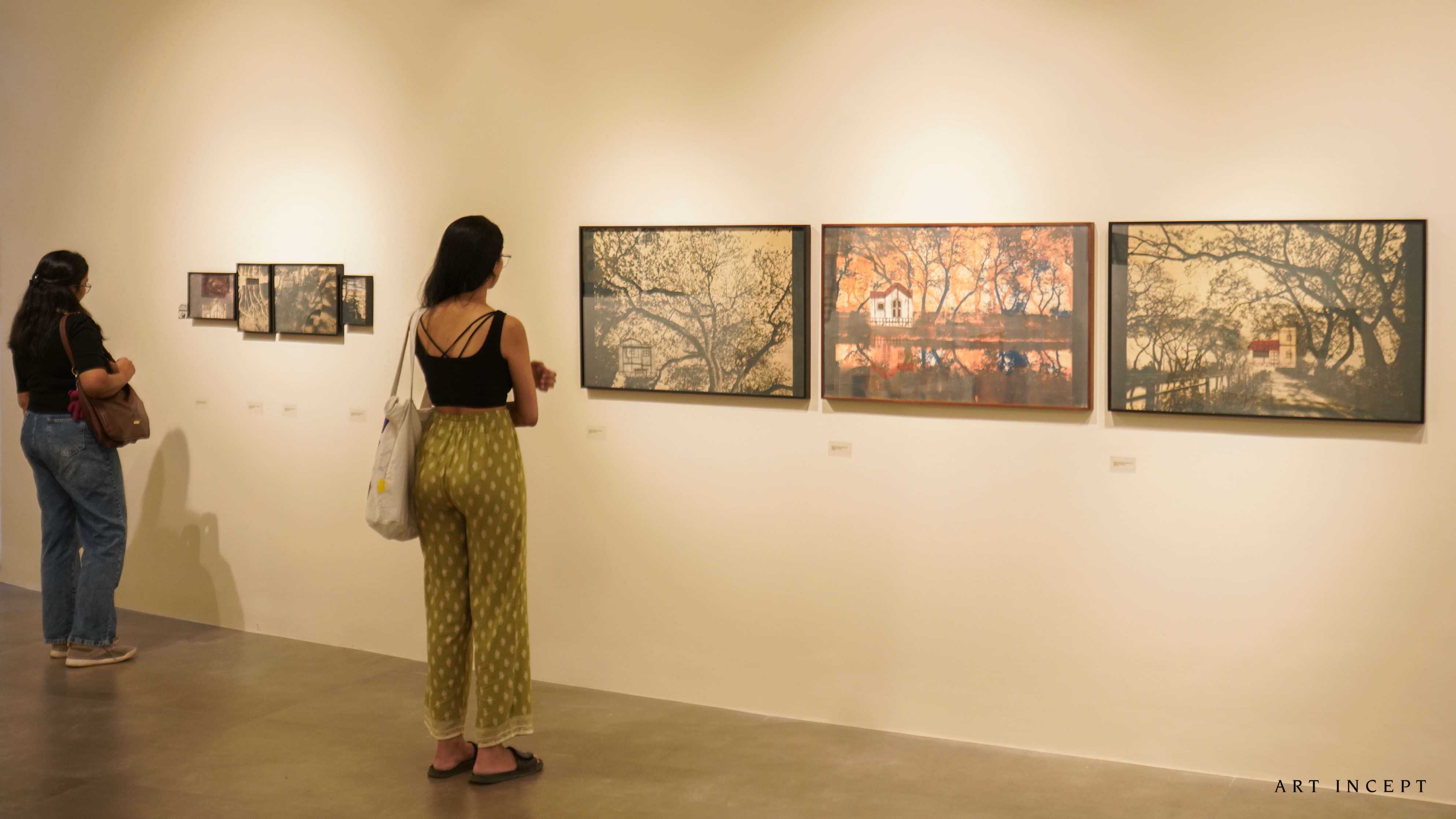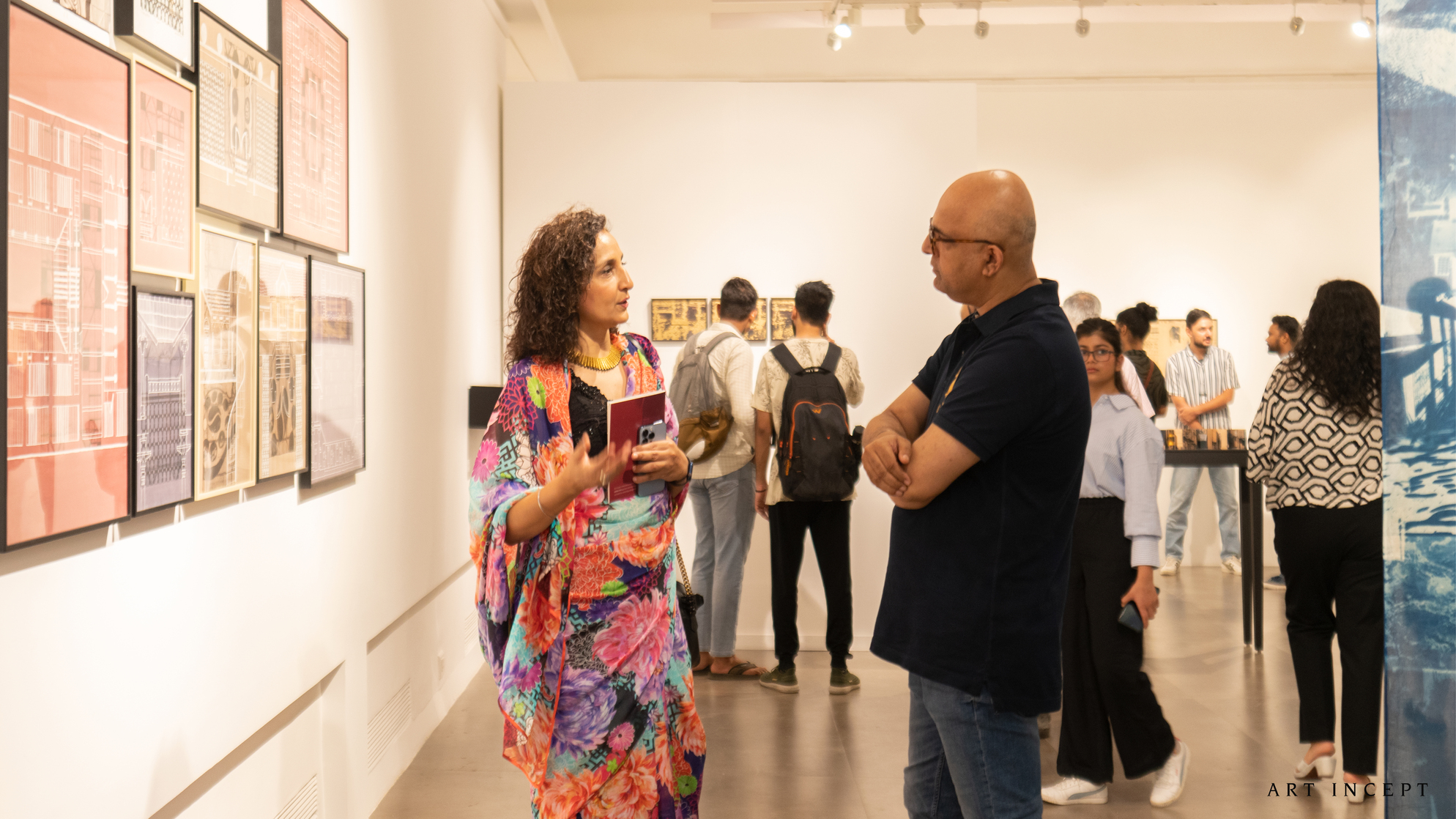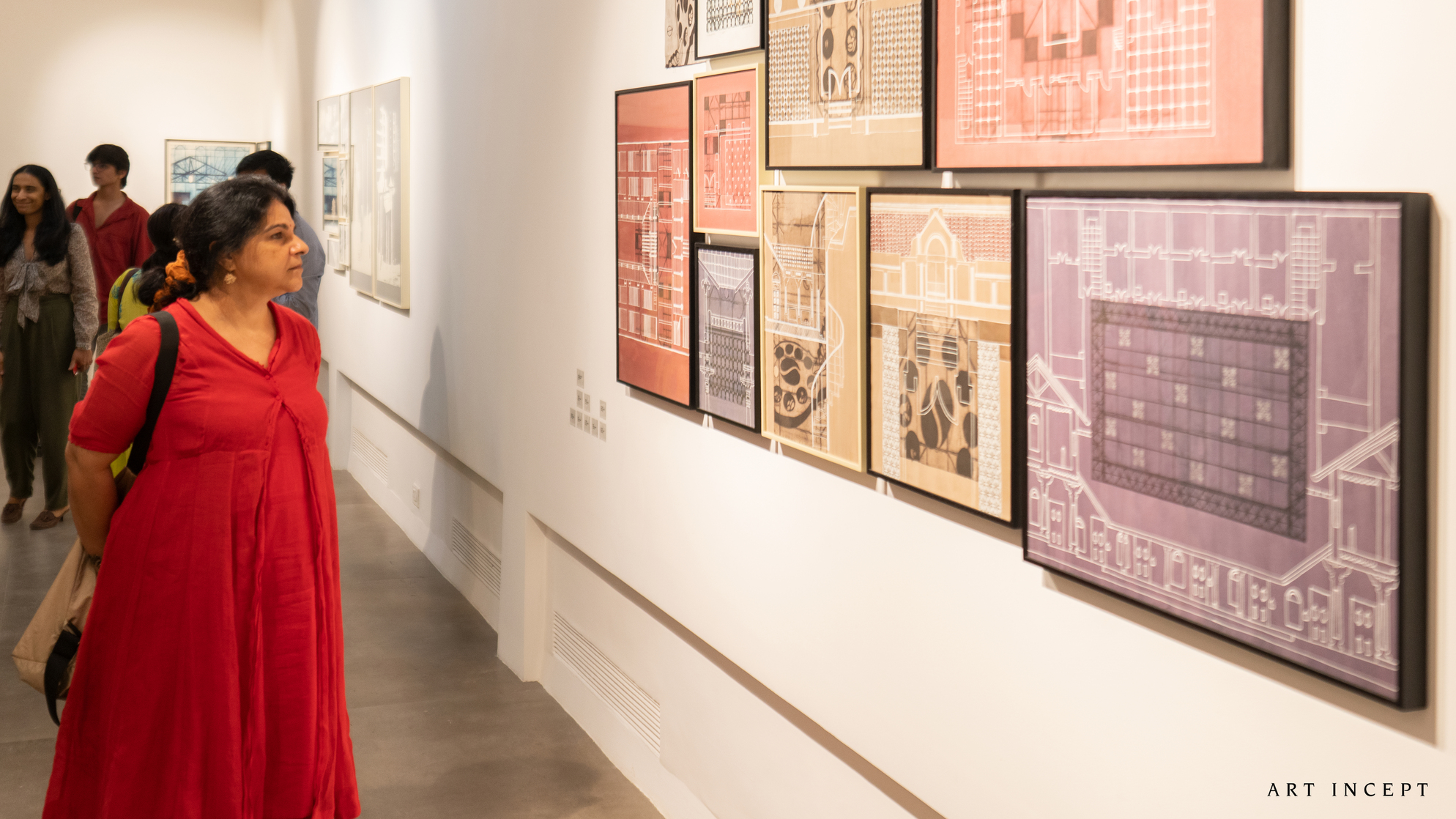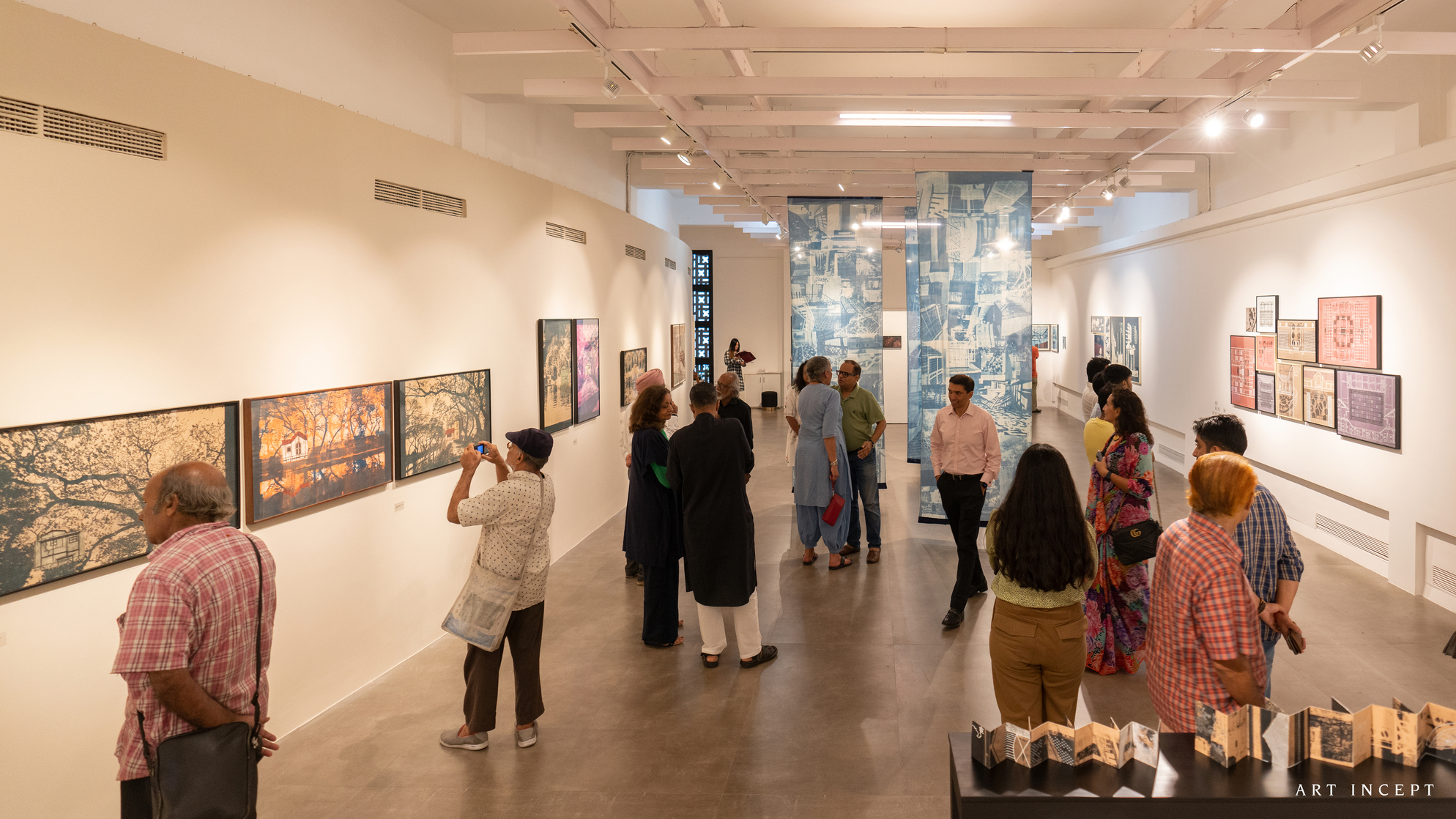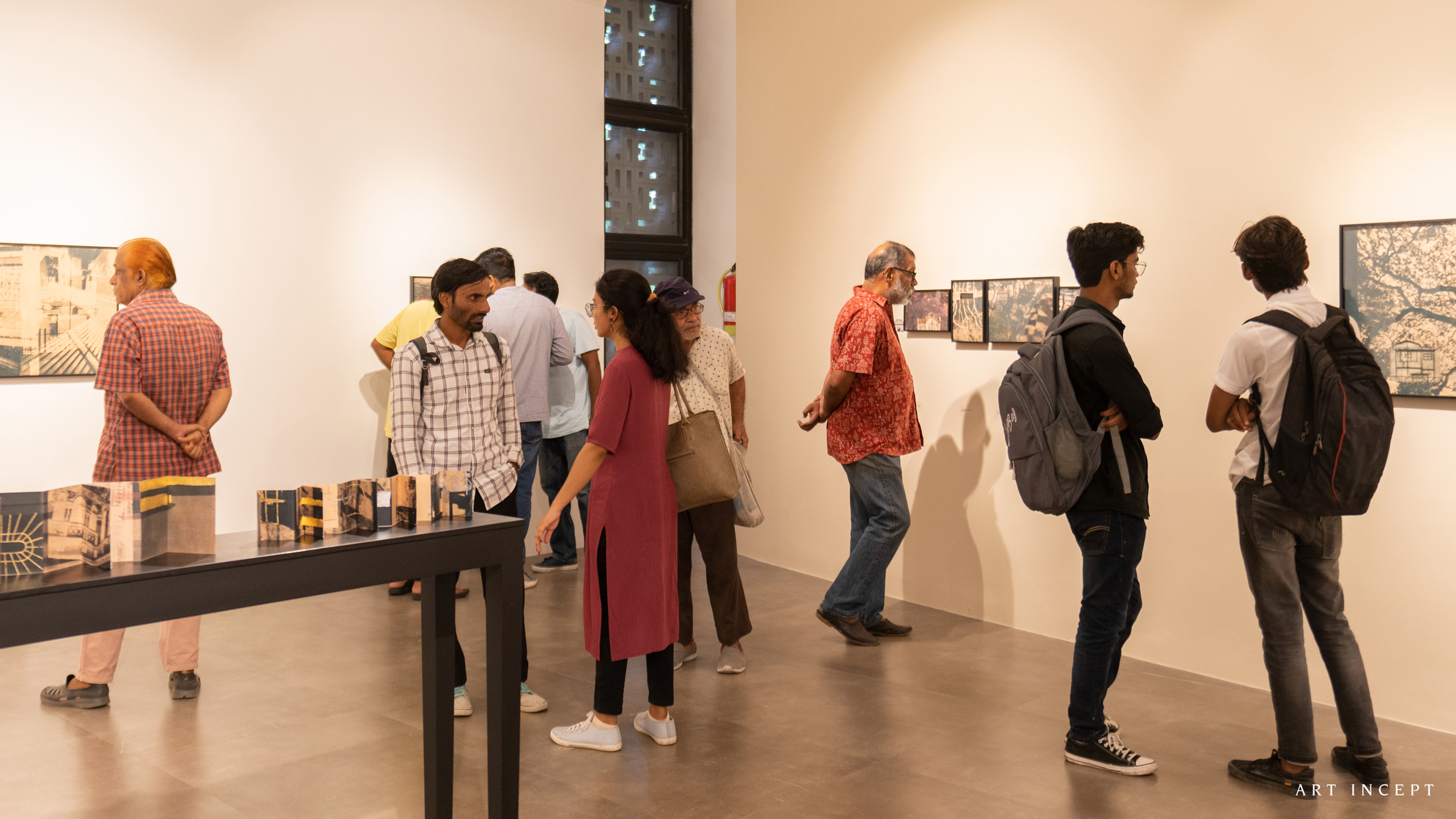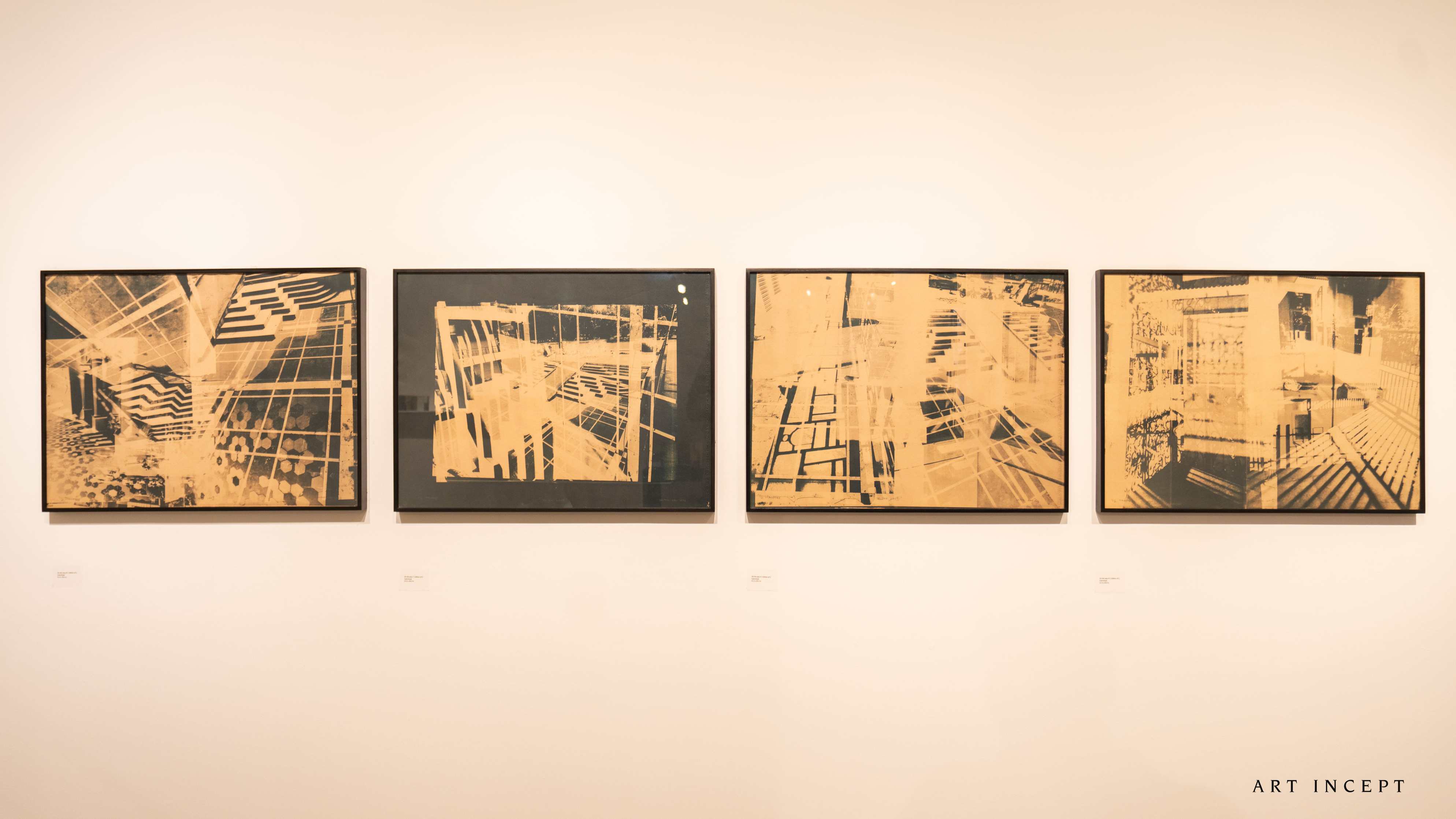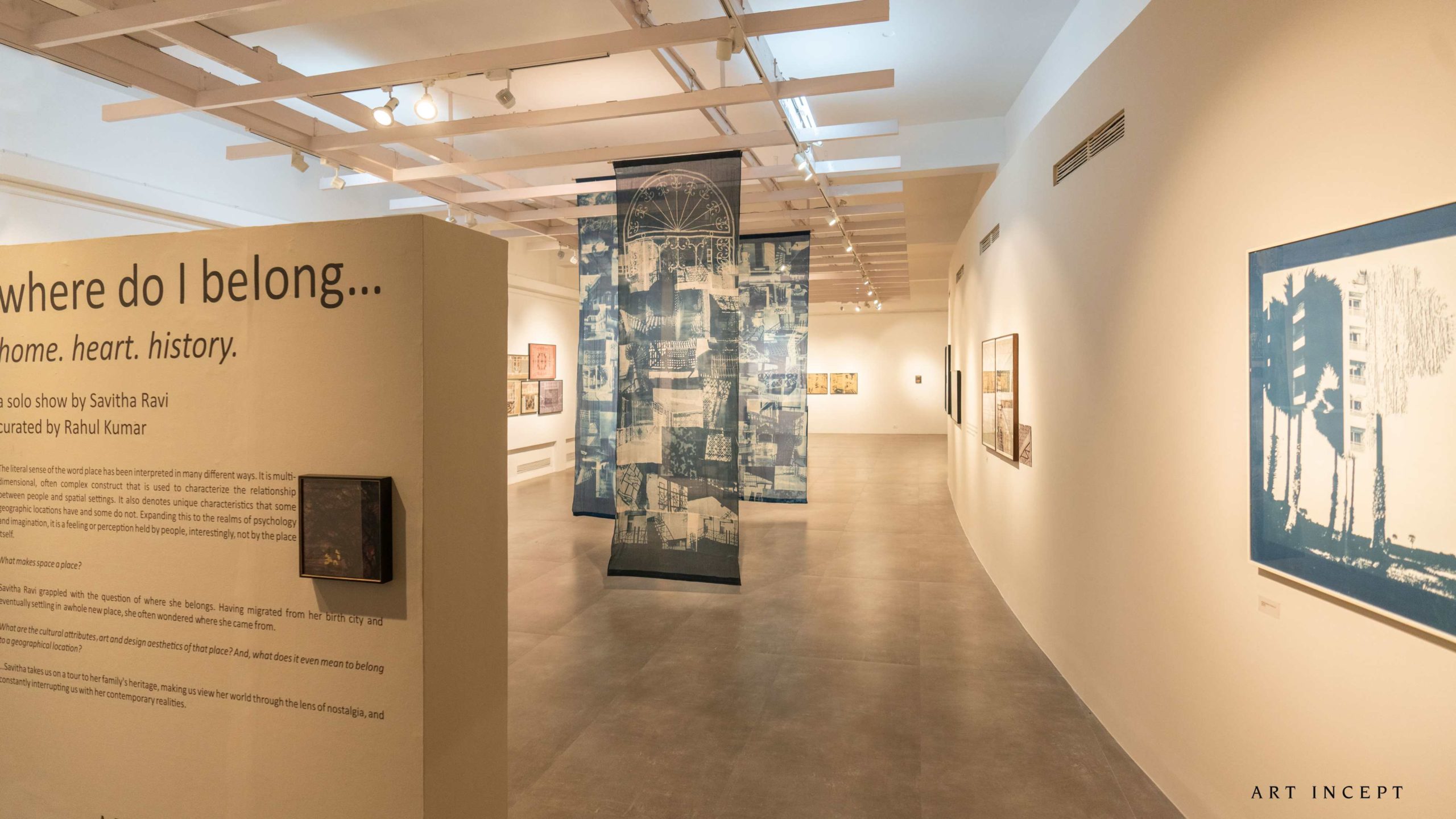 savitha and ariba solo show preview images (1)
savitha and ariba solo show preview images (10)
savitha and ariba solo show preview images (9)
where di I belong, exhibition display image 5
where di I belong, exhibition display image 6
savitha and ariba solo show preview images (5)
savitha and ariba solo show preview images (4)
savitha and ariba solo show preview images (3)
savitha and ariba solo show preview images (2)
where di I belong, exhibition display image 13
where di I belong, exhibition display image 18
The literal sense of the word place has been interpreted in many different ways. It is multidimensional, often complex construct that is used to characterize the relationship between people and spatial settings. It also denotes unique characteristics that some geographic locations have and some do not. Expanding this to the realms of psychology and imagination, it is a feeling or perception held by people, interestingly, not by the place itself.
What makes space a place?
One of the oldest tenets of science and geography, place is defined as "a space with meaning". An area having unique qualities with interconnected associations. Further, a sense of place is the emotion someone attaches to an area based on their experiences. Place can be applied at any scale and does not necessarily have to be fixed in either time or space.
Savitha Ravi grappled with the question of where she belongs. Having migrated from her birth-city and eventually settling in a whole new place, she often wondered where she came from. What are the cultural attributes, art and design aesthetics of that place? And, what does it even mean to belong to a geographical location? She discovered her family native place. The ancestral home now ceases to exist and there is nothing that remains to call her own. Her physical possessions are now all in a city that has no historical connections to her family. As such she finds herself dealing with a deep sense of rootlessness. She feels like a sort of a nomad who built her life ground up, severing all her family histories. For Savitha, this obsession to find a home for herself lead to her art practice. She feels most at home while creating. The very process allows her the search for space, having reasons to belong, and establishing attachments. For her, the sense of belonging first comes with a place, then its people, their culture, and eventually the habits we form. It is but poetic circle of life – with no worldly possessions, one gets on the path of discovery and accumulation, and then restart with nothing again. And in that context, one is constantly trying to find the place where one belongs with respect to the place where we once belonged.
Finding forms in the in-between
The desire to find her one's place is a powerful force that drives Savitha to explore and create. Her print making process is a unique one, where she uses discarded tetra pack to make 'plates'. The imagery often has references of her home town, the house of her grandfather. She finds herself in a dreamworld, suspended in a desire that cannot quite take precise shape or form. This sense of being caught 'between worlds' inspired her to create large-scale scrolls on cloth. She used each and every plate she has ever made to print a myriad of images. The prints contain various patterns and forms, each one representing a moment in her journey towards self-discovery, or maybe writing an autobiography, one page at a time. Are the works a reflection of liminal spaces, yearning to take form?
There are several metaphorical engagements in the current body of work by Savitha. By the canal invites viewers to experience the fleeting moments through her eyes and a reminder of the transience nature of life, just like the flowing water. Reflections of houses are mere illusions, almost melting away in the ripples of canal water. Feeling of nostalgia and unattainability are at play. Hiraeth by the Canal explores the longing for a home that never existed. Is 'home' a place for solace or escape?
Savitha skillfully presents morphed impressions, often juxtaposing the urban reality she is living with imagined views of her village. Morphing realities is about the change in the view outside the window of her studio, albeit seen through the lens of an imagined world. Yet another work uses traditional games from her childhood. Layered with architectural associations, the repetitive patterns refer to the act of playing the games requiring taking turns and repetition to win. The act of everyday commute also became a source of archive for Savitha. The city is in a constant state of metamorphosis. Over the years, sometimes within days, new things appear and what existed recedes into nothingness. The familiar things that gave her a sense of reassurance no longer exists. And what gets created in her works now is dipping into her vivid memory that allows for the emotion to come through more than the actual object as it was. On the way then is neither a documentation, nor a dream. It is neither imagined, nor real. Much like her overall practice, Savitha takes us on a tour to her family's heritage, making us view her world through the lens of nostalgia, and constantly interrupting us with her contemporary realities.
Rahul Kumar
July 2023